The Economic Update is a quarterly event where we update you on larger scale economic issues concerning Chandler and Chandler businesses. We invite speakers who are experts in their relative field to address the gathering and then open it up for Q&A. This is generally followed by an economic development update from the City of Chandler as to the City's current projects and economic development plans.
Aviation: Refueling the Valley's Economy 
The Chandler Chamber of Commerce, in partnership with our Economic Update Series sponsors, hosted an aviation-themed luncheon event featuring speakers from Phoenix Sky Harbor International Airport, Phoenix-Mesa Gateway Airport, Southwest Airlines, and our very own City of Chandler Economic Development team.
Our speakers highlighted exciting expansions for each of their organizations, such as construction of Phoenix Sky Harbor's Eighth Concourse, or Phoenix-Mesa Gateway's new SkyBridge project. These innovative construction projects highlight the importance of the aviation industry on Arizona's economy.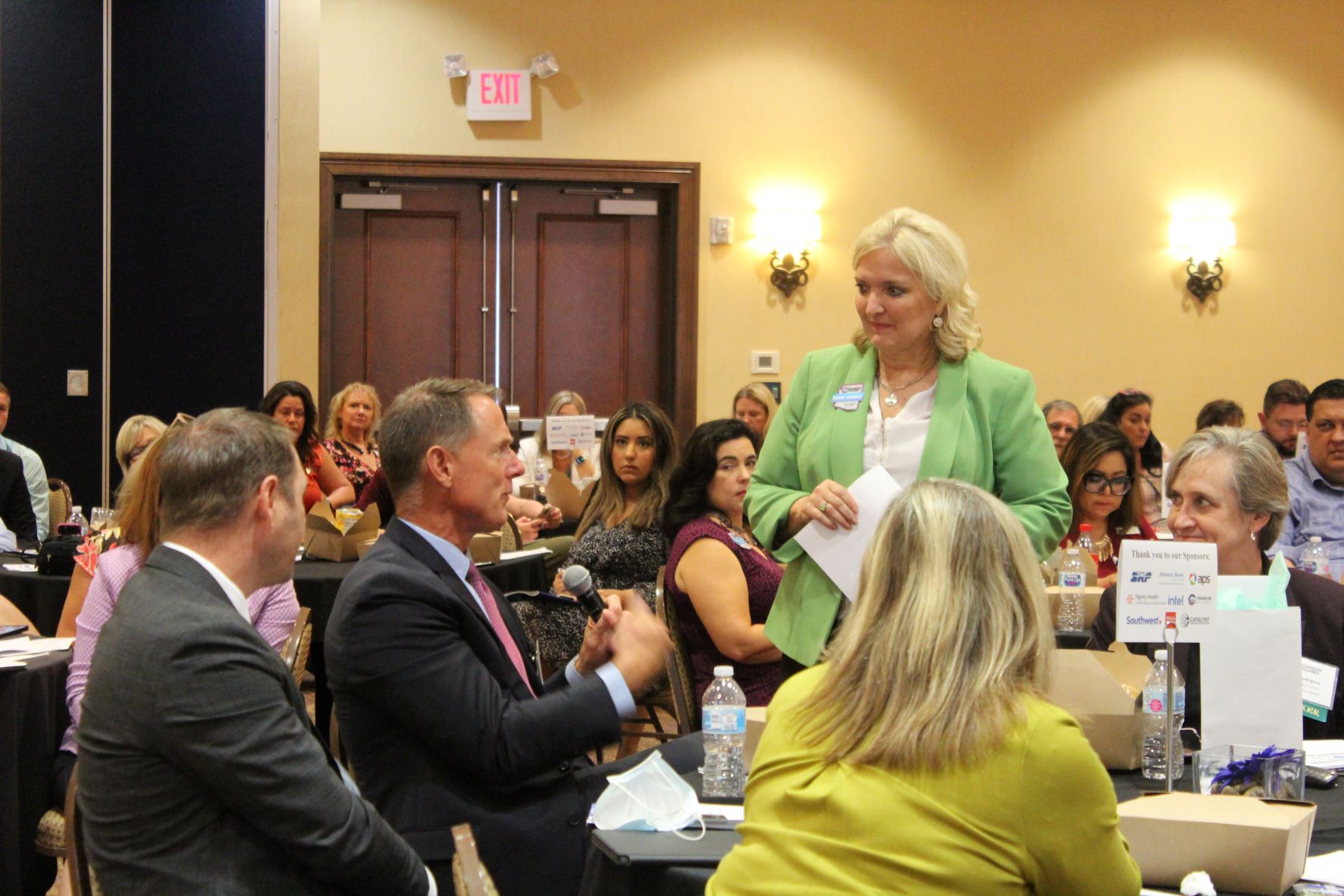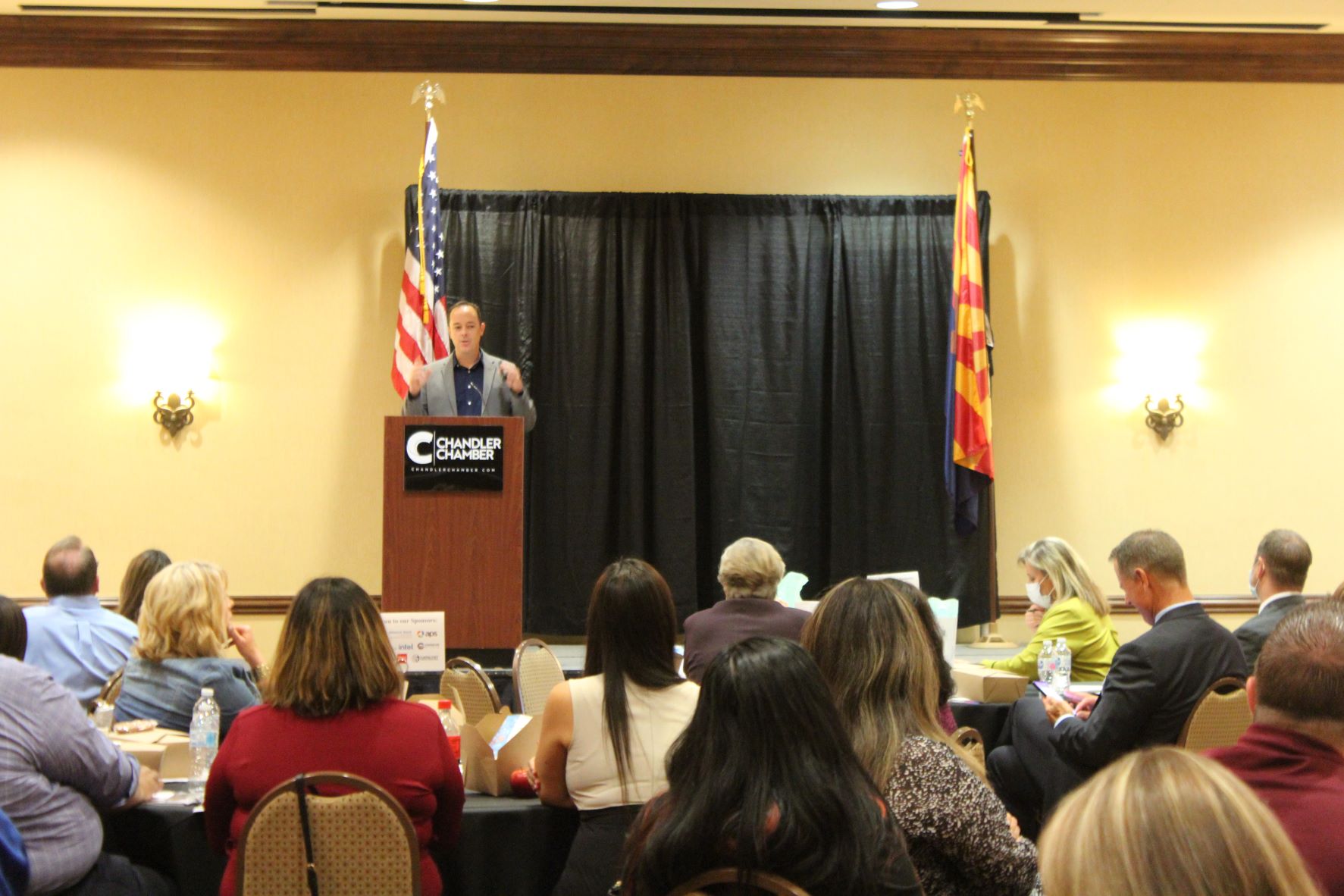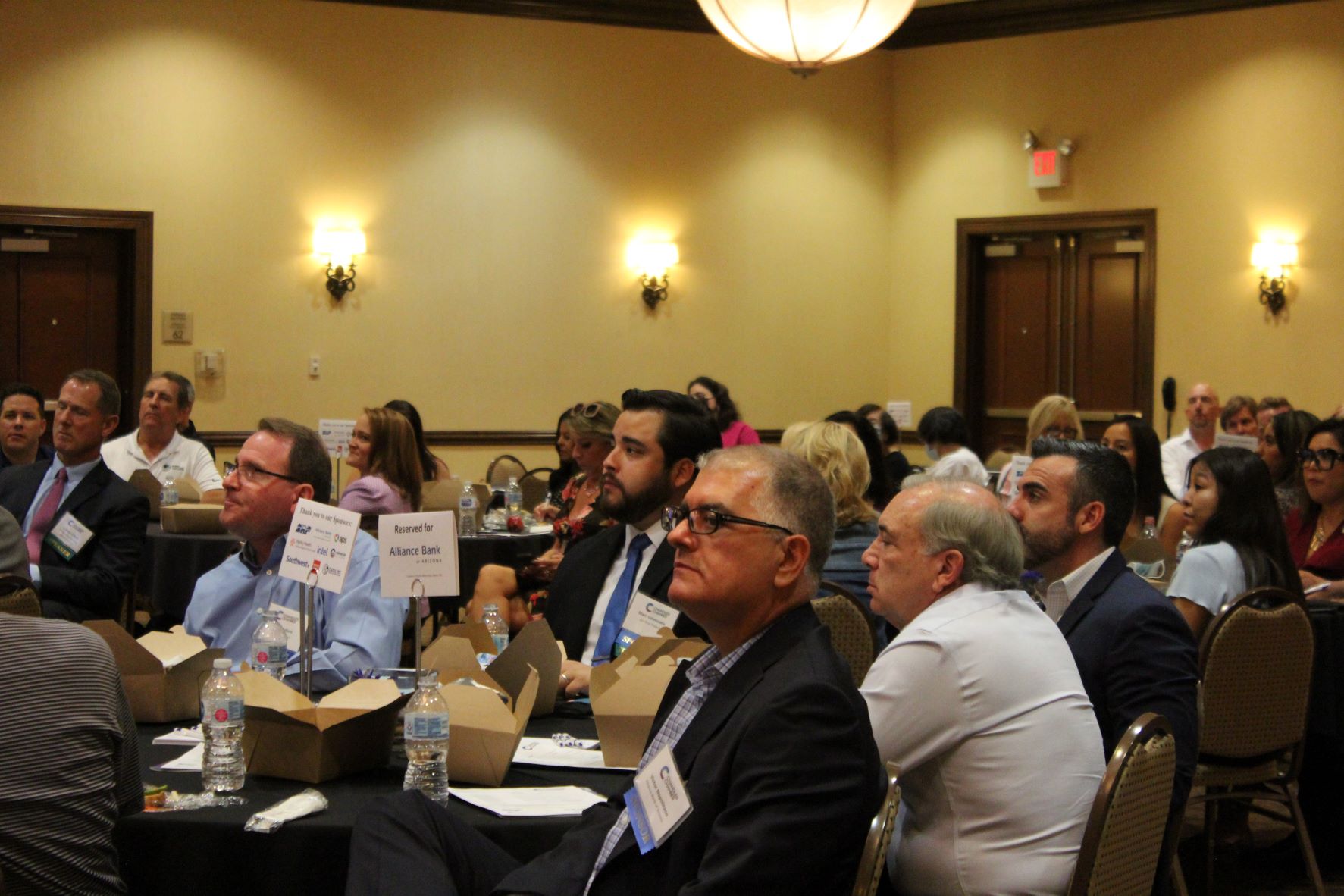 Interested in attending our next Economic Update Series event? The fourth installation of the 2021 Economic Update Series concludes with the annual City Bus Tour. In partnership with the City of Chandler Economic Development team, the Chandler Chamber of Commerce highlights some of the new and upcoming developments across Chandler, giving attendees an inside look at developments to come. This event has limited space and fills up fast, so be sure to register early! Click here to register.