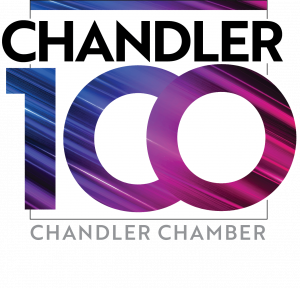 This is a private, invite-only event.
The Chandler Chamber of Commerce invites you to join us in honoring the 2021 Top 100 Companies that help shape Chandler! Chandler 100 is an annual event that showcases the top 100 stakeholder businesses in the city and will be held this year in one of Chandler's newest buildings that has not even been occupied yet.
This year's event will be nothing like you have seen before featuring The Taste of Chandler®, entertainment and plenty of fun! If you are interested in participating, see any of our team members for details.
Discover, meet and be inspired by these amazing companies who have made Chandler their home.
THURSDAY, OCTOBER 28, 2021
One Chandler Corporate Center (Brand New Spec Building)
4100 West Chandler Blvd, Chandler AZ 85226
5:30 pm Cocktails & Networking
The Chandler 100 is the Chandler Chamber's chance to honor and celebrate these top businesses that help make Chandler a prosperous and community oriented city. This event marks the release of the Chandler 100 magazine profiling all companies on the list.
Interested in being a sponsor? Contact Molly for more information: molly@chandlerchamber.com