Arizona Corporation Commission Candidates
Candidates are placed in alphabetical order by last name.  
There are three (3) seats open for this position.
All candidates who qualified for the ballot were invited to interview.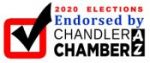 Lea Marquez Peterson
Republican Party
Currently in office. Appointed by Governor Ducey May 2019
Why are you running?
I was appointed by Governor Ducey in May 2019 and have spent my time on the Commission holding utilities accountable to Arizonans and fighting for affordable, reliable energy. I bring an important perspective as the only Commissioner not based in Maricopa County and as the former President of the Tucson Hispanic Chamber.
I'm running for re-election to serve families in every County and to ensure Arizona's economic prosperity. Since my appointment, I have led initiatives related to customer financial relief during the COVID-19 crisis, broadband access to underserved areas, and have emphasized a data-based approach to Arizona's future energy goals.
Top 3 issues you would like to focus on:
Affordable, reliable utilities for all of Arizona
Streamlining business practices among all state agencies to attract new business and assist our existing business community
Broadband access for vulnerable populations across the state
How will your campaign embody the values of the Chandler Chamber?
I have been a small business owner for decades and am the former President of one of the largest chambers in Arizona. I've worked with thousands of small business owners in Pima, Cochise and Santa Cruz counties and bring that perspective and my history as a small business advocate to the issues that are before the Corporation Commission. My work as a Commissioner focuses on economic prosperity for families and businesses across the state. As a Commissioner, I've led efforts to ensure affordability of our utilities and streamlining business incorporation to make it easier to do business in Arizona.
How will the Chamber's endorsement help you in the race?
I would be proud to receive the Chamber's endorsement and would promote it throughout the State. As a former Chamber President, the endorsement would highlight the importance of a small business voice at the Commission and assist me to differentiate from my opponents in the general election.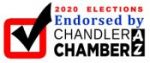 William Mundell
Democratic Party
Why are you running?
I started my public service career fighting corruption in Chandler and as a result, I was appointed the Presiding Judge of the Chandler Municipal Court. I next served in the Arizona House of Representatives representing the East Valley, including Chandler, Mesa and Gilbert. I want to return to the Commission, where I served as a Commissioner for nine years and as Chair for two years, to help restore integrity, transparency and fairness.
Top 3 issues you would like to focus on:
I want to make Arizona the Solar Capital of the World. This will help fight climate change, protect the environment and bring economic development and good paying jobs throughout Arizona.
I want to restore fairness and transparency to the rate making process. This will insure that unjustified rates increases by government created monopolies are not imposed on businesses, schools, churches, homeowners and renters.
I want to collaborate with all stakeholders to make sure we have clean and sustainable water for future generations.
How will your campaign embody the values of the Chandler Chamber?
As a former Chair of the Government Affairs Committee of the Chandler Chamber, I helped start the Chandler Leadership Program. As a result, I became very familiar with the values of the Chamber.
How will the Chamber's endorsement help you in the race?
Many people believe Democrats are anti-business. A Chamber endorsement will help refute that misconception.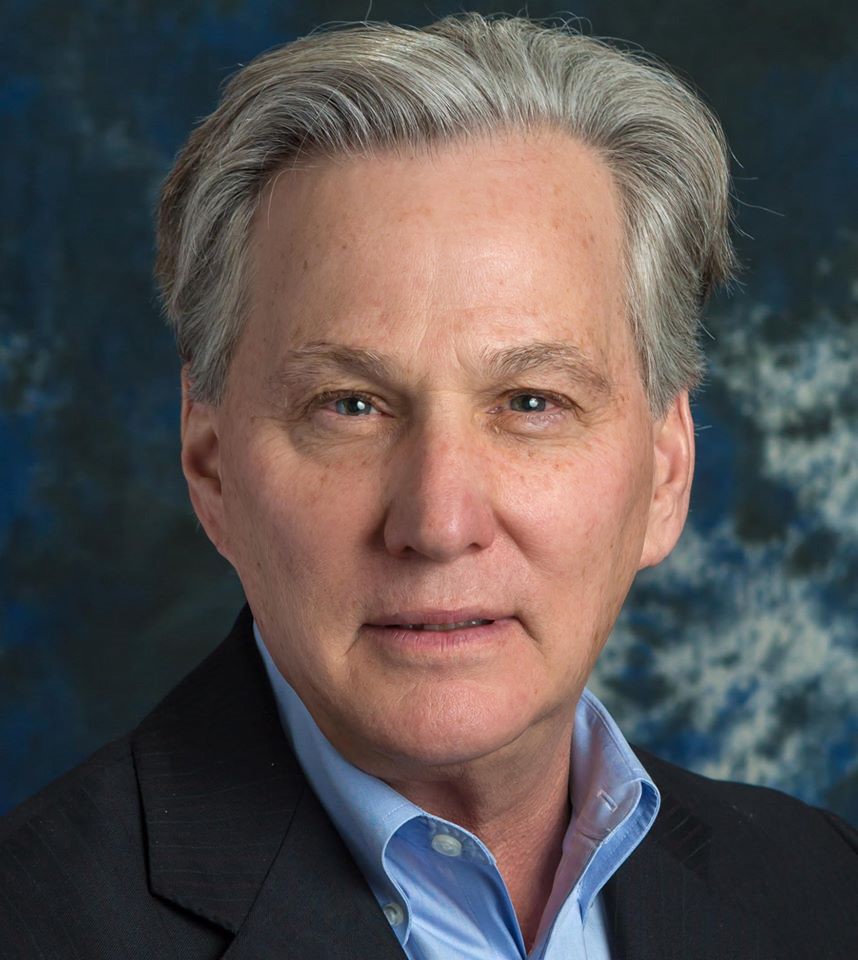 Eric Sloan
Republican Party
Coming soon
Shea Stanfield
Democratic Party
Why are you running?
I am running to return the AZCC to its position as representing and protecting the residents of Arizona. In doing so to establish policy to move Arizona into a sustainable, clean energy future.
Top 3 issues you would like to focus on:
Reestablishing the AZCC to the original intent, per Article 15 of the Arizona Constitution, as representing the residents of Arizona.
Increasing the use of all forms of renewable energy.
Expanding communication throughout the State in reference to the ACCs work/goals, as well as, ability to listen and act on behalf of all residents.
How will your campaign embody the values of the Chandler Chamber?
The Chandler Chamber of Commerce's vision/value statement says, "Will be acclaimed as a leader and catalyst to facilitate business prosperity and foster a premier community." The seat I am running for is to represent the entire State of Arizona, involving many Chamber of Commerce organizations, therefore, in the large picture my campaign supports business that has the best interest of the residents as their goal. This includes working for the health, welfare, safety, and prosperity of individuals and partnering with a variety of groups to contribute to the stability of the entire community.
How will the Chamber's endorsement help you in the race?
Business is the lifeblood of a thriving communities and State. The work of the Chamber, and its cooperation and collaboration with local and State agencies is a vital part of building a healthy, sustainable foundation for all of us to prosper. Your partnership is an important component of this process.
Anna Tovar
Democratic Party
Invited to participate in interviews.